Edgar C. Ross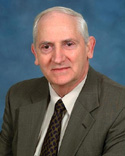 Edgar Ross is a long time board member and currently serves as Chairman of the Kentucky Deferred Comp Board of Trustees.
For the past 30 years, Ross has served as the State Controller for the Commonwealth of Kentucky, where he maximizes the use of best practices throughout all state agencies, eliminates sub-standard operations, creates single points of responsibility for similar and related functions and eliminates under-utilized services. Ross lends his financial knowledge and many years of experience working in Kentucky State Government to the leadership and oversight of Kentucky Deferred Comp.
He earned his Bachelor of Science degree from the University of Kentucky. He is past president of the National Association of State Comptrollers and is an active member of Nationwide Association of State Auditors, Comptrollers and Treasurers, National Association of State Comptrollers, Government Finance Officers Association and Association of Government Accountants.
NRW-3717KY-KY