Clark F. Nyberg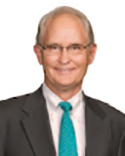 Clark F. Nyberg is a member of the Kentucky Public Employees Deferred Compensation Authority.
A graduate of Wichita State University, with continuing education at Montana State University and the Southeastern Trust School, Clark enjoyed a thirty-five year career in the investment field. He notes that he worked for Bank One Investment Advisors for twenty years as a Specialized Investment Advisor, then at Kentucky Bank as Director of Wealth Management and Director of Portfolio Management. In the former role for Bank One, he provided expertise in a range of customized investment solutions, including special asset classes and hedging strategies. In the latter roles he was responsible for managing the trust and brokerage departments for Kentucky Bank in accordance with fiduciary requirements and putting into place a comprehensive portfolio management plan. Clark's favorite role and main focus throughout his career was to manage investment portfolios for high net worth individuals, endowments and foundations. Clark retired from Kentucky Bank in January of 2019, but continues to consult on investments with various individuals and entities.
Outside activities include serving on the board of directors of Old Friends Thoroughbred Retirement in Georgetown, KY. He has also served on the boards of the Ashland Foundation and the Bluegrass Chapter of the American Red Cross. Additional service to the Red Cross included State Service Council Chairman and a member of the nominating committee for the national board of governors. He enjoys working with horses, playing tennis and skiing.
Clark resides in Lexington with his wife, Susan. They have a son and a daughter and six grandchildren.
NRW-6897KY-KY