Media interest in the financial markets rises in times of market stress
And why wouldn't it? Business models are driven by attracting more viewers or subscribers, and bad news gets our attention. All of that noise may push your emotional buttons, leading you to make hasty decisions and buy or sell your investments too quickly.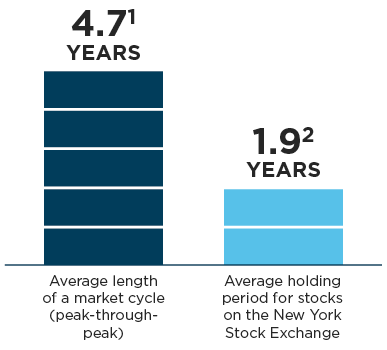 Individual investors often underperform market indexes
This is often a result of a negative chain of events. News headlines influence emotions, which can cause knee-jerk investment decisions, which then may lead to poor performance.
Major stock and bond indexes returned between 5% and 8% on average over the last 20 years
Individual investors earned just half of that over the same time period